Laser Skin Rejuvenation
Discover the Benefits of Laser Skin Rejuvenation Treatments in Milwaukee
HALO
HALO® combines both ablative and non-ablative wavelengths to offer remarkable results with minimal downtime.
What is HALO®?
HALO® is Sciton®'s first and most popular hybrid fractional laser for all skin types. Before HALO®, patients had to choose between an ablative or non-ablative treatment. While ablative treatments are more invasive and typically require a longer downtime, non-ablative treatments may not be as effective as some patients would like.
What are the results?
Treatments with HALO® can eliminate years of sun damage, resulting in a dramatic reduction in sunspots. After just 1-2 treatments, HALO can improve skin texture and clarity for all skin types and addresses fine lines, wrinkles, skin dullness, pore size and more. For optimal results, we always recommend a series of at least treatments to reach your full potential, followed by maintenance treatments guided by your aesthetic specialist.
Strut into the spotlight confident in your HALO® glow!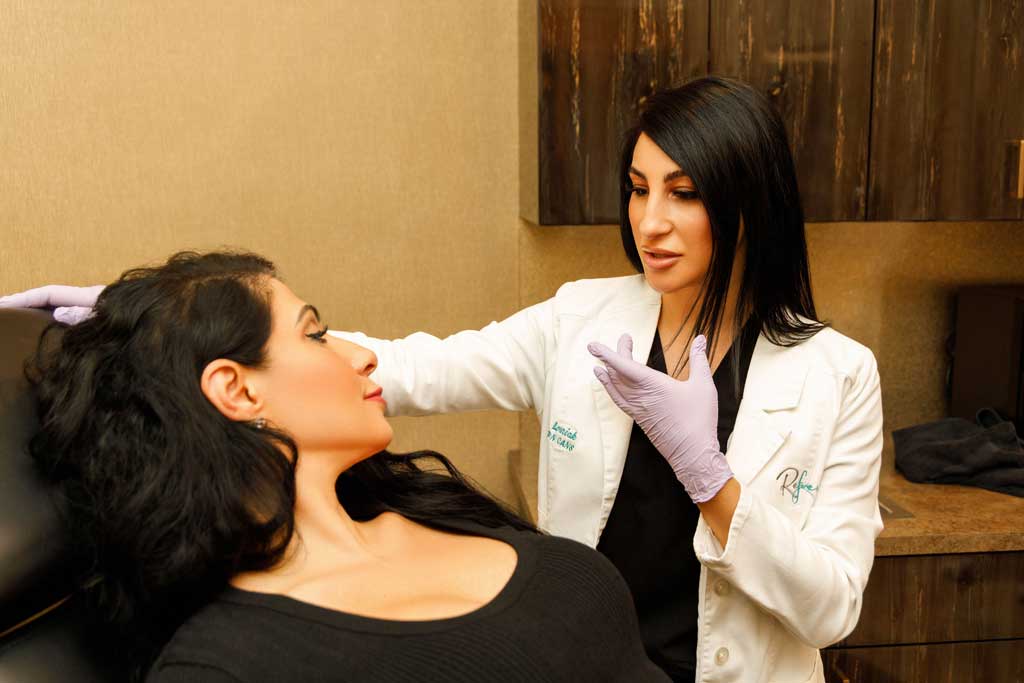 BBL® HERO®

​
BroadBand Light, or BBL™, is a non-invasive therapy that can target a wide range of aesthetic concerns using state-of-the-art flash lamp technology.
By applying bursts of intense pulsed light (IPL) at Milwaukee's ReFresh Aesthetic Center®, we utilize the benefits of BBL® in multiple treatment options for anti-aging, and skin healing from the inside out.
Developed by Sciton®, a trusted name in aesthetic technology, this IPL therapy is backed by science and designed to target pigmented lesions, freckles, and age spots, as well as enable collagen remodeling for gradual skin improvements and more.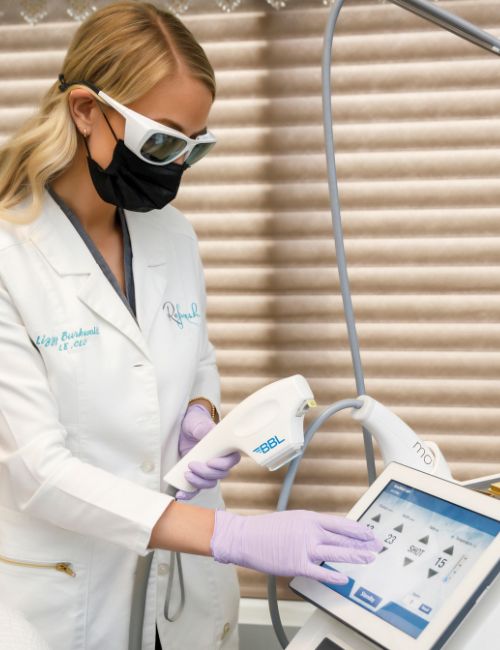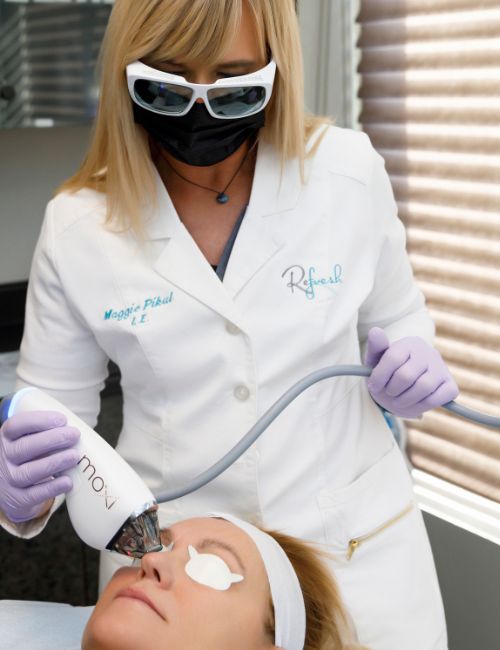 Moxi
Lighten, brighten and refresh with Moxi™!
Moxi is the easy way to "prejuvenate" your skin and the latest way to revitalize and refresh your skin's appearance by correcting uneven pigmentation and improving tone and texture.
Moxi comfortably delivers non-ablative laser energy to revitalize your skin by correcting the initial signs of sun damage and aging, no matter the season or your skin type. You'll love the fact that this lunchtime procedure can fit into your active lifestyle any time of year.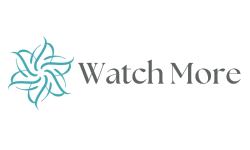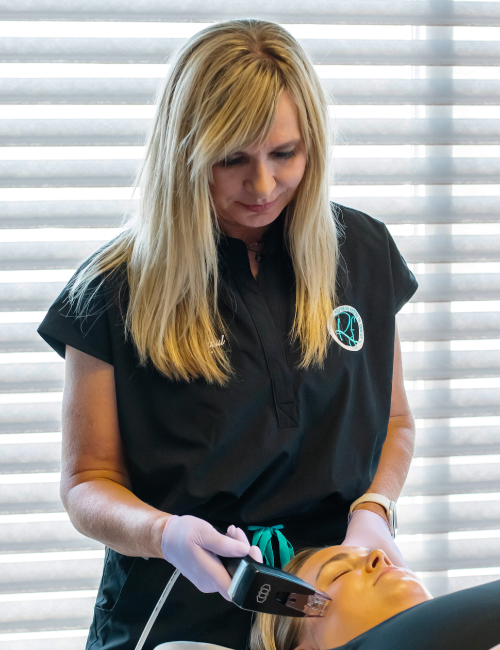 Morpheus8
Morpheus8 is a device that combines microneedling with radiofrequency technology to stimulate collagen production.
Morpheus8 is a device that combines microneedling with radiofrequency (RF) technology to stimulate collagen production.
By targeting the deeper layers of the skin through targeted heat and micro injury the building blocks of collagen will reorganize themselves in a natural anti-aging process. The results are gradually seen over a period of weeks. We typically use Morpheus8 to treat the face, neck and targeted areas of the body, such as the abdomen and legs.

This skin tightening treatment addresses some common signs of aging, including skin laxity, fine lines and wrinkles, certain complexion issues along with scarring. Similar to most device treatments, optimal results are achieved through a series of at least three, with maintenance treatments being once a year or more.
Combo Treatments / Sciton Stacking
We can combine two or more of our modalities to achieve a Trifecta of results.

 
By customizing combined modalities in one treatment session, we can address skin concerns from different approaches and technologies, resulting in even more impressive and synergistic results.