Kybella
Reduce a Double Chin in Milwaukee
Kybella® is made specifically to address double-chin fat but may also improve contour of the aging jawline and neck.
A double chin can be annoying. Whether you see it in a photo of yourself online, catch a glimpse of it in a mirror or when taking a selfie, or just know it is always there.
Instead of always trying to keep your head at just the right angle or committing to wearing scarves all year long, consider Kybella® at Milwaukee's ReFresh Aesthetic Center®.
Kybella® yields gradual results. This is not a surgical treatment, so minimal recovery time is required. However, "social down-time" may be desired, as there is a process of swelling that occurs with the fat destruction, particularly in the first few days following treatment. Your practitioner will provide you with more detailed post-treatment expectations at your complimentary consultation.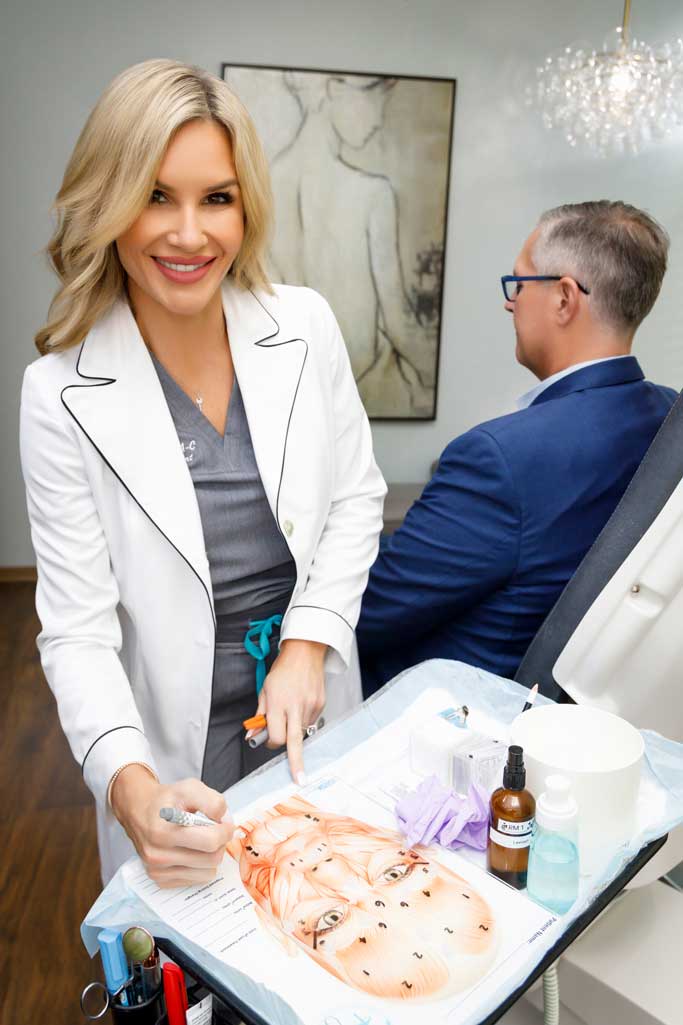 Kybella Experience
What is the Kybella® Experience in Milwaukee, WI?
After a consultation, your certified aesthetic nurse injector at ReFresh Aesthetic Center® will mark the specific sites on your neck or jawline where Kybella® will be injected for natural-looking results. The treatment involves a series of injections, though the process does not take long. As with any needle-related treatments, there will be a slight pinching or stinging sensation with the injections. We use a topical numbing cream to improve patient comfort; therefore, the experience is well-tolerated in about a 30-minute visit.